Home Remodeling Costs Vs. Value
Don't lose equity in the process!
OUTLINE
Reports Statistics
Regional Trends
National Information (by State)
Remodels Resources that Pay Off
Midrange remodeling projects
Upscale remodeling projects
Remodeling Contractors
DIY Resources
Misc. Resources Not Included Elsewhere

Reports Statistics
The National Association of Realtors has written a Field Guide to Remodeling that includes research, statistics and housing indicators. Remodels may be financeable, and possibly tax deductible through second mortgages, and may or may not be covered by the current home warranty. It is important to carefully check both the home warranty for exact coverage, as well as the documents associated with the second mortgage to see exactly what tax deductibility, and insurance coverage will be availability for the remodel.
Remodeling.net weighs the average cost for some of the most common home remodeling projects against the value that the completed product will gain in resale in over 100 cities around America.
The following links include remodeling statistics for Job Cost, Resale Value and Cost Recouped for 35 popular house-remodeling projects per year, according to Remodeling.net: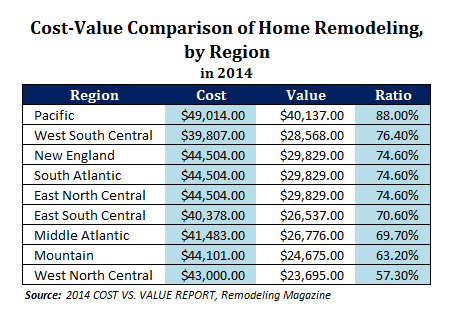 Regional Trends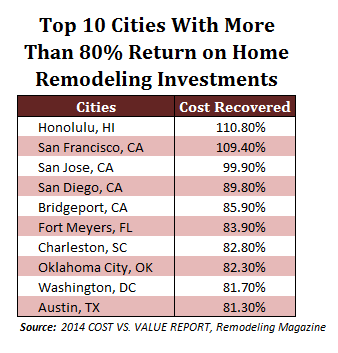 National Information (by State)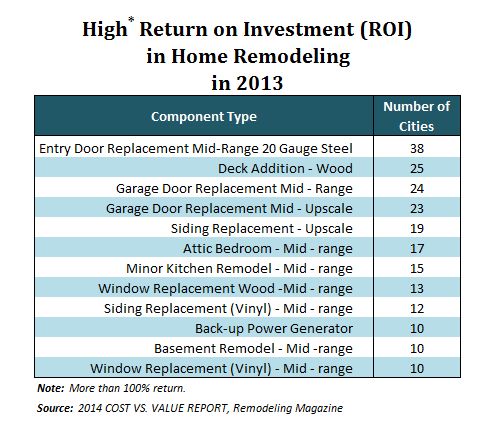 Remodels Resources that Pay Off
Consumers should consider what buyers want when remodeling, to better the odds of their remodel producing a return on investment. For example, according to ThisOldHouse.com, renovations to kitchens and bathrooms are far more likely to produce a return on investment than the installation of a pool.
The following resources shed light on how homeowners can choose house-remodeling projects that are likely to pay off in the long run:
Midrange remodeling projects
Upscale remodeling projects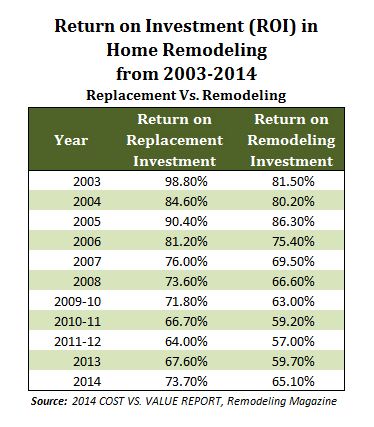 Remodeling Contractors
Guides for hiring contractors:
Sample Contracts:

DIY Resources
Misc. Resources Not Included Elsewhere
---
The information in this article is intended to provide guidance on the proper maintenance and care of systems and appliances in the home. Not all of the topics mentioned are covered by our home warranty or maintenance plans. Please review your home warranty contract carefully to understand your coverage.