Essential monthly maintenance for first-time homebuyers
There are so many things to think about after you've closed on your first home. You're probably planning your move, getting utilities set up and performing any affordable upgrades. However, it's important that you establish a schedule for monthly maintenance tasks once you move into your new abode. There are a number of duties that new homeowners should be sure to complete each month to keep their investment in optimal shape.
Clean filters
You might be surprised to learn how many filters around your home need monthly care. Better Homes and Gardens magazine explained that one of the most important is your furnace filter, which needs to be clean to regulate temperature. During the warmer months, you'll also want to change the filters on your air conditioning units. Though not as essential, you should also check filters on your range hood and heat pumps, as well as the lint trap in your clothes dryer.
Test your alarms
Another important task when it comes to protecting your home is regularly testing your safety alarms. You'll want to check your smoke and carbon monoxide detectors to see if they work. You should change the batteries in these alarms at least twice a year, so mark it on your calendar. Home Maintenance for Dummies recommended that you also test the pressure gauges on fire extinguishers and the auto-reverse safety feature on garage door openers.
Inspect your appliances
There are a lot of little things that can go wrong with your home's systems and appliances, so it's in your best interests to keep a close eye on them. Create a rotating schedule and complete a thorough inspection of one product each month. You should include your refrigerator, furnace, stove, clothes washer and dryer, water heater and sump pump. This is also a good opportunity to clean the appliance and lubricate it according to manufacturer's instructions.
Many first-time homeowners also benefit from investing in a TotalProtect® Home Warranty. Even if you take good care of your appliances and systems, mechanical problems can pop up when you least expect them. When this happens, you can rest assured knowing that TotalProtect will help pay for the repair or replacement of properly maintained items that are covered by your contract.1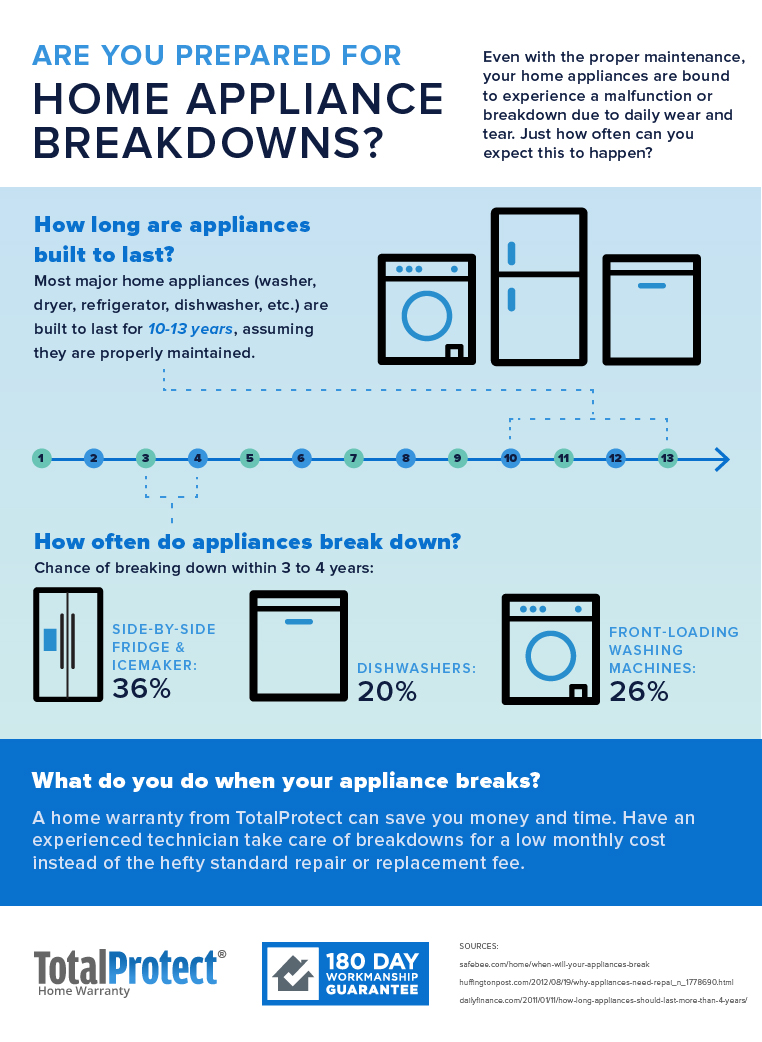 ---
The information in this article is intended to provide guidance on the proper maintenance and care of systems and appliances in the home. Not all of the topics mentioned are covered by our home warranty or maintenance plans. Please review your home warranty contract carefully to understand your coverage.