Fireplace maintenance happens in the spring
Fireplace maintenance is essential for ensuring that your family and home are safe throughout the winter season. According to the Consumer Product Safety Commission, fireplaces are responsible for an average of 25,000 house fires every year. While your family probably doesn't kindle as many fires during the warmer months, this is the perfect time to conduct some essential fireplace maintenance that you are unlikely to do in the winter, when it is more dangerous and less pleasant to be walking about on the roof. By following this guide now, you can be sure that your family is safe, cozy and warm all through the next winter. And, who says the occasional spring fire is a faux pas?
Have your chimney swept
Creosote is a chemical that builds up in chimneys over time as a result of multiple fires. Creosote is dangerous – it can ignite, causing a chimney fire – which is why it so important to sweep your chimney or hire someone else to do it at least once every year, according to MSN Real Estate. It is also worthwhile to check for cracks, loose bricks and missing mortar in your chimney, which can all result in costly problems. Flue liners should also be inspected to ensure that they are in working order.
According to WiseGEEK, it will be easier and possibly cheaper to hire a chimney sweep in the spring and summer, as there is significantly more demand for the service in the months leading up to winter. Ask around to ensure that you are hiring a genuine professional.
Up on the roof
The U.S. Fire Administration advises that homeowners to take the time every year to clean around the top of their chimney. Needles, sticks and leaves can build up and potentially cause a fire when they encounter rising hot air from a fire. It is also worthwhile to check that no branches have started to grow too close to your chimney, as this also presents a significant fire risk.
If your chimney isn't already protected by a spark arrester – which is a mesh screen that goes on top of the chimney – it is important that you invest in one to prevent rising sparks from escaping and potentially starting a fire, according to MSN Real Estate. Experts also recommend preventing water from entering your house through the chimney with a chimney cap.
While up on your roof, look down through the chimney and have someone open and close the damper, which is a metal flap designed to keep cold air out when your fireplace is not in use. Look to see if the damper is closing all the way – if not, you may be spending too much money on heating and cooling your house due to escaping air.
Clean your firebox
Many homeowners neglect to clean their fireboxes as frequently as they should, letting soot build up. Not only is this a fire hazard, but soot can negatively impact your indoor air quality. Ideally, you should clean out your firebox weekly if you have regular fires during the winter, according to MSN Real Estate. Open the damper before shoveling soot into a non-flammable container in order to remove it from your home – this will allow airborne ash to exit your home. Don't use a vacuum cleaner to clean your firebox unless you haven't had a fire for at least a week – coals can stay hot enough to start a fire for several days.
During the winter months, when you are regularly using your fireplace, leave about an inch of soot behind when you clean out your firebox. Ash works as an insulator, meaning that heat will be retained longer.
Protect your home
Protecting the interior of a home is perhaps the most important part of fireplace maintenance. With that in mind, make sure that you have a hearth rug and a fire screen to keep sparks from starting a house fire. A spark screen works just like a spark arrester, but fits in front of your fireplace and prevents sparks from leaping into your home. A hearth rug is a non-flammable rug that goes in front of a fireplace, and will keep your floor from catching fire in case a spark does make it through.
Protecting your home from a fire should be one of your top priorities. Another priority may be avoiding high, unexpected expenses. A TotalProtect® Home Warranty can help with that by reducing the liability you face as a homeowner for broken appliances and home systems down to a low, monthly payment.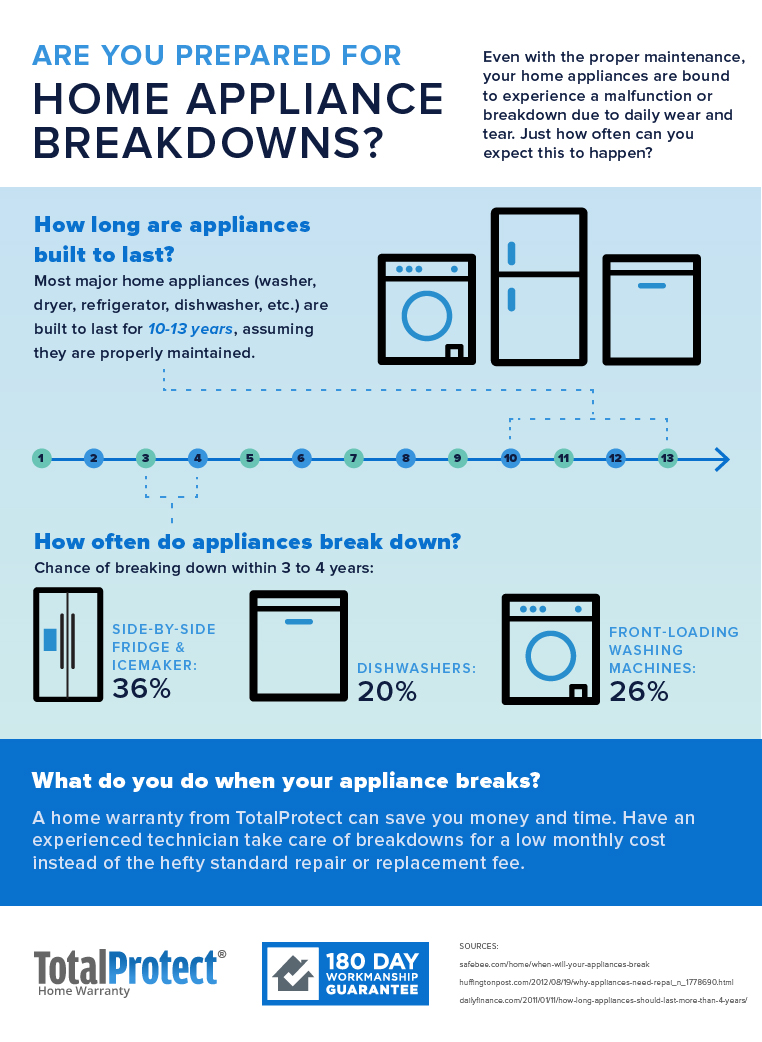 ---
The information in this article is intended to provide guidance on the proper maintenance and care of systems and appliances in the home. Not all of the topics mentioned are covered by our home warranty or maintenance plans. Please review your home warranty contract carefully to understand your coverage.