How to prevent maintenance problems for appliances that break the most
While your house is filled with a variety of home appliances, from your freezer and refrigerator to your washing machine and dryer, there are certain ones you may have noticed give you more grief than others. According to Daily Finance, your fridge, washer, dryer and dishwasher have a shelf life of about 10-15 years, which is the shortest life span of all your home's appliances and systems. One of the primary reasons for this is that, for many households, these appliances are also used more frequently compared to others. It's also important to keep in mind that while your fridge, dishwasher, washer and dryer are expected to last for at least 10 years, chances are there are going to be maintenance issues that arise due to daily wear and tear. In fact, research also shows that most appliances break down at least once in the first four years of purchase.
How do you avoid sky-high repair costs and the hassle associated with finding a reliable and qualified technician? Many appliance brands will charge as high as $129 for the diagnostic call alone, according to Consumerist. This is where a home warranty from TotalProtect makes all the difference. For a low monthly fee and a deductible, we'll send a qualified technician over to take care of maintenance problems due to heavy use for your covered appliance or system.
However, while a home warranty will protect your home and make fixing any issues that arise more affordable and convenient, you should be performing regular maintenance on your appliances. Taking a few simple steps can help your machines avoid potential malfunctions in the future. Use these maintenance tips to keep the following highly used systems from breaking down any time soon:
1. Fridge/freezer
To prevent malfunctions with your fridge or freezer, one of the easiest things you can do is simply observe the door seals. All it takes is for the seals to be a little loose for cold air to escape and warm air to enter. HouseLogic suggested cleaning them twice each year with a mixture of water and baking soda to get rid of any food residue that may have built up over the months.
Another essential maintenance task that should be done every three or four months is cleaning your fridge's coils. To do this, you'll have to pull the fridge away from the wall, unplug it and use a vacuum to rid the coils of any dust or grime. Your coils may also be located in the front of your fridge toward the bottom, in which case you normally have to remove the grille to get to them. This maintenance step is essential because if your coils aren't clean, they won't function properly, which can cause issues like temperature fluctuations that could end up spoiling your food.
2. Washing machine and dryer
This Old House magazine recommended checking your washing machine's hoses and cleaning its ducts about every six months to not only avoid costly breakdowns, but to prevent safety hazards such as floods and fires.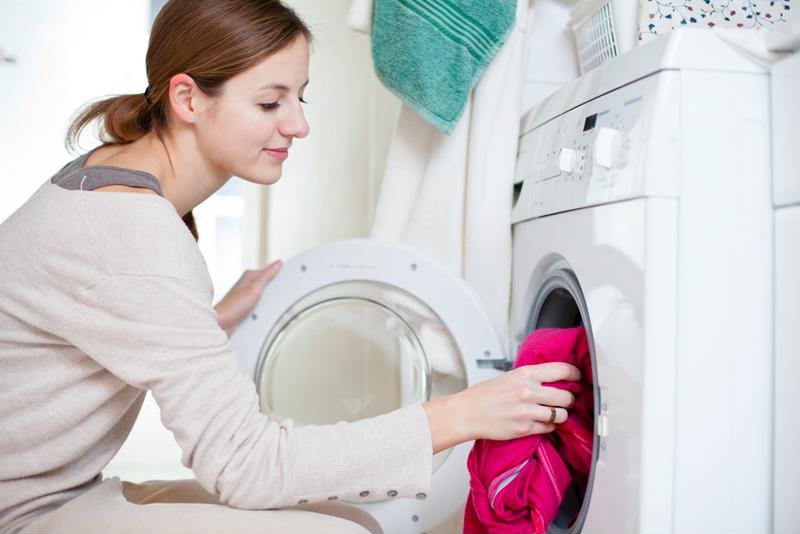 Every time you wash a load of laundry, do a quick check of your machine to ensure it's functioning properly.
Your hoses should be replaced every five years, so make sure you keep track of when you bought the last ones. If they get too old, they'll become too flimsy and are more prone to splitting open, especially if it's a rubber hose instead of a nonflammable metal one. Also be sure to clean your filter screens with a bristled brush to eliminate any sediment or debris that has built up. This will ensure the water can easily flow into the machine.
When it comes to your dryer, cleaning out the lint trap after each cycle is key to keeping it from overheating and causing fires. This Old House noted that a snorkel brush will allow you to get all of the lint that's stuck farther down in the trap. A shop vac will also work efficiently. To ensure the trap is completely clean, it's best to shine a flashlight on the bottom.

3. Dishwasher
One common mistake people often make is putting dishes that still have food particles on them in the dishwasher. While you don't have to scrub your plates and bowls clean before placing them inside, you should thoroughly scrape your dishes to ensure food isn't collecting in the machine. If you find that it's too late and you notice scraps of food have built up inside, toss a cup of white vinegar into your dishwasher and run it to get rid of food particles. There's also a drain found at the bottom of most machines where a lot of the debris collects, so be sure to wipe it down regularly.
Clean your rubber gasket every few months to eliminate grime and ensure your dishwasher is sealing properly. Also make sure you check on your dishwasher's spinning arms, which is where the water sprays out during cycles. After long periods of frequent use, the arms can begin to stop spinning properly or the small holes can become blocked by buildup, meaning your dishes aren't being washed. Clean out debris and ensure the arms are functioning.
While maintaining your appliances will reduce the risk of system malfunctions and breakdowns, they're going to experience some mechanical issues at one point due to heavy use and wear and tear. This is when having a home warranty saves the day, as you can rest assured that a pre-screened technician will fix the damage or replace your machine without charging the high fees you'd be faced with if you didn't have a warranty.
---
The information in this article is intended to provide guidance on the proper maintenance and care of systems and appliances in the home. Not all of the topics mentioned are covered by our home warranty or maintenance plans. Please review your home warranty contract carefully to understand your coverage.