Introducing: My Account from TotalProtect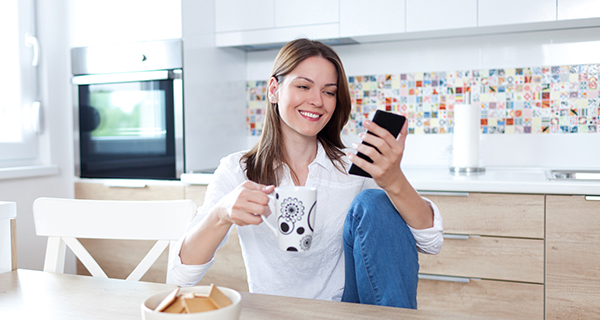 Your TotalProtect home warranty makes it easier to manage your home. And now, it's even easier with My Account! It's a new online feature where you can take care of things all in one place, anytime, day or night. It's easy, fast and secure – and works great at home or on the go.
Once you create your account, you'll get anytime access to place a claim in just a few quick steps. Once your claim is placed, you can even log in and check its progress. If you need to update or change your credit card or bank account information--no problem! My Account is a safe and secure place where you can make these important updates fast and easy.
Wondering if something is covered? At My Account, you can double check what items are included in your plan and download a copy of your contract if you need it. Below is a summary of all the things you can do in My Account right now. More enhancements are on the way, so be on the lookout for updates!

What Can I Do At My Account?
Confirm Coverage Details – verify coverage and pricing, plus download a copy of your contract

Edit Profile – if your contact info changes, you can easily change your email, phone and mailing address

Place a Claim – when a breakdown comes along, you can quickly submit your claim

Get Claim Status – log in anytime to track the progress of your service request, or email us your questions

Update Payment Info – if you need to change your credit card or bank account number, you can do it easily and securely



How Do I Create My Account?
Signing up is simple and takes just a few minutes!
Visit the Create An Account page at my.totalprotect.com
Provide the contract number and zip code for the covered property

Verify your email address

Select a password
Your time matters. At TotalProtect, we're working hard to make managing your home a little easier. Sign up for My Account today