Let's face it:
Things break down, and they're expensive to fix!
Protect yourself from costly appliance and system failures with TotalProtect Home Warranty.
What is a home warranty?
We're glad you asked. A home warranty is a plan to help cover the expense of repairing or replacing home appliances and systems when they break down from everyday use.
Just how expensive are repairs and replacements?
A single breakdown can cost you more than a year of coverage.†
Air Conditioner

Typical replacement:

$4,000

Refrigerator

Typical replacement:

$1,400

Water Heater

Typical replacement:

$1,300

Washer & Dryer

Typical replacement:

$1,375

Electrical System

Typical replacement:

$1,325

With TotalProtect, pay a $75 deductible for covered repairs and replacements.1

SEE PLANS AND PRICING

TotalProtect has been highly rated by the Better Business Bureau since 2007.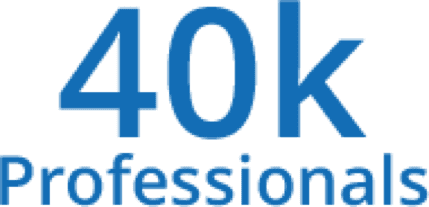 Our service provider network has over 40,000 pre-screened professionals.

We guarantee our work for 6 months — longer than other home warranty companies.
Customer Reviews

[You] made all of the phone calls. I didn't have to search through the Yellow Pages looking for a particular professional to look at the specific items covered under this inspection.
Three plans to choose from
All plans include:
Flexible deductible and premium options for any budget
180-Day Workmanship Guarantee on all covered repairs
Options for pools, spas and more
Kitchen & Laundry Appliances
Refrigerators
Stoves & Ovens
Dishwashers
Washers & Dryers
And More!
See all 10 items covered
Major Systems & More
A/C & Heating Systems
Gas & Electrical Systems
Water Heaters
Interior Plumbing
And More!
See all 13 items covered
BEST VALUE - SAVE 28%
Appliances Plan, PLUS...
Systems Plan, PLUS...
Homeowners Insurance Deductible Reimbursement2
And More!
See all 23 items covered