Arizona Home Warranty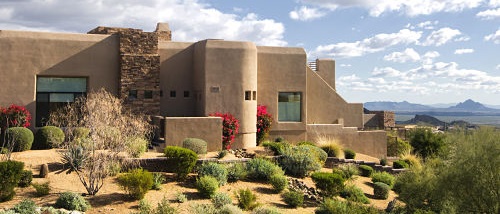 Living in the Grand Canyon State means knowing some essential details, such as: shorts and a leather car seat are a bad combination in the summer, always try to park in the shade and never take the ASU-UA rivalry lightly. You have the little stuff covered — TotalProtect can help you with the biggest: your home.
The Arizona heat is no sweat if your house is running smoothly, but what happens if your air conditioning system breaks down? Or your refrigerator? Unexpected home repair bills — or worse, full replacement costs — are real possibilities for even the most responsible homeowners. Just check out the list below:
Most Common TotalProtect Claims in Arizona
A/C System
Heat Pump
Clothes Washer
Refrigerator
Water Heater
Instead of simply hoping that nothing breaks down, get security with a TotalProtect Home Warranty. With a 24/7/365 phone line and a network of pre-screened local technicians that stretches from Flagstaff to Phoenix to Tucson, you can be sure that we'll be there for you when you need us with the right information and the right people.
When a breakdown might be just around the corner, it makes sense to let us safeguard you and your home today. Fill out the form on the right for an instant quote on a home warranty, or call us at 866-607-9674 to talk to a home warranty specialist.
Why wait? Get your online quote below.
My washing machine had to be replaced and I did not have the money to do it right away. By having this warranty it was replaced with only my required deductible. The technician explained the problem in a way that I could clearly understand. Additionally, he was polite and professional.
G.N., Hampton, VA